Join us on Saturday, December 12th at 11am for the final VEGAN BRUNCH of the 2020 calendar.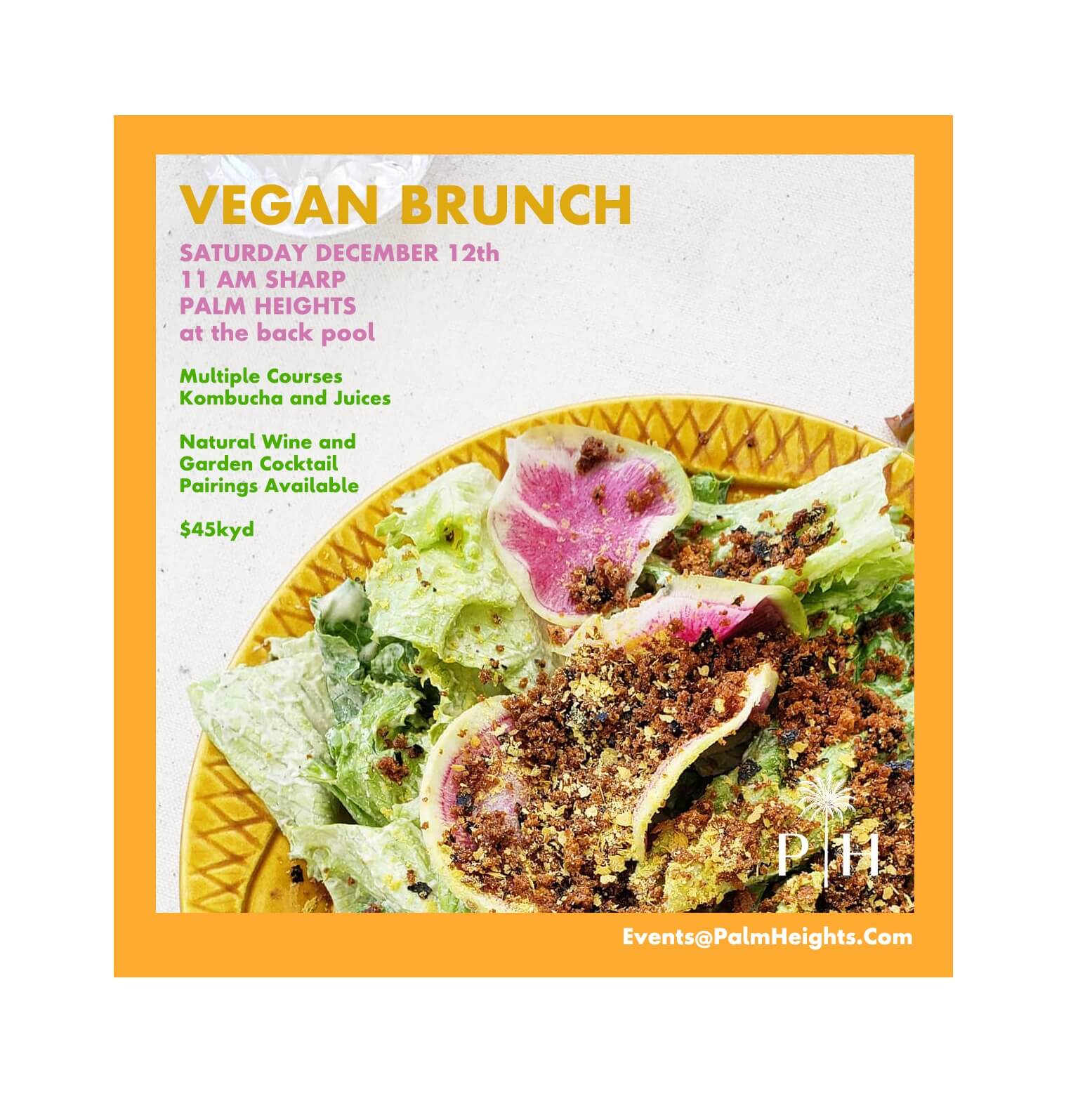 Our original vegan brunch is beautifully set at the Turtle Pool of the hotel.
Share a decadent vegan meal at the long communal table one last time before the bustling holiday season.
RSVP: events@palmheights.com or by phone, +1 (345) 949-3941.
Follow @coconutclubgc and @palmheightsgc for additional updates.