We welcome you to the first (but definitely not the last) NAIROBI NIGHT at Tillies on Wednesday, December 16.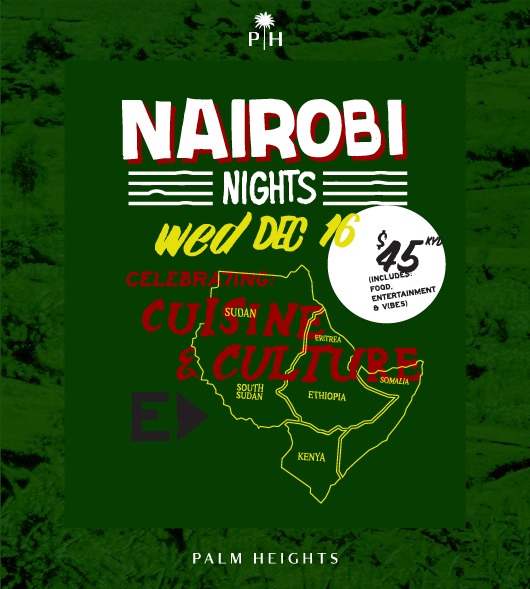 Enjoy as we celebrate Middle Eastern cuisine and culture. An edition of our Habibi Night, featuring the best of Middle Eastern regional dishes, Moroccan tea service, and much, much more.
Price: $45 KYD per person
Reserve your table: Phone +1-345-949-3491
E-mail: tables@tillies.ky
Follow @tillies for updates.