Saturday 15th July and Tuesday 18th July at 3:30pm
Join Maxine Midtboof Memor to thoughtfully reinterpret and elevate fragments of everyday life into your very own mosaic picture frame. Adorned in everything from talismans and findings, tiles and shells, Memor's signature creations epitomise our nostalgic relationship with objects.
This two-hour workshop starts with a mindfulness meditation using clay for grounding and connection. Participants are guided to press mosaic materials to create their own picture frame. Materials provided.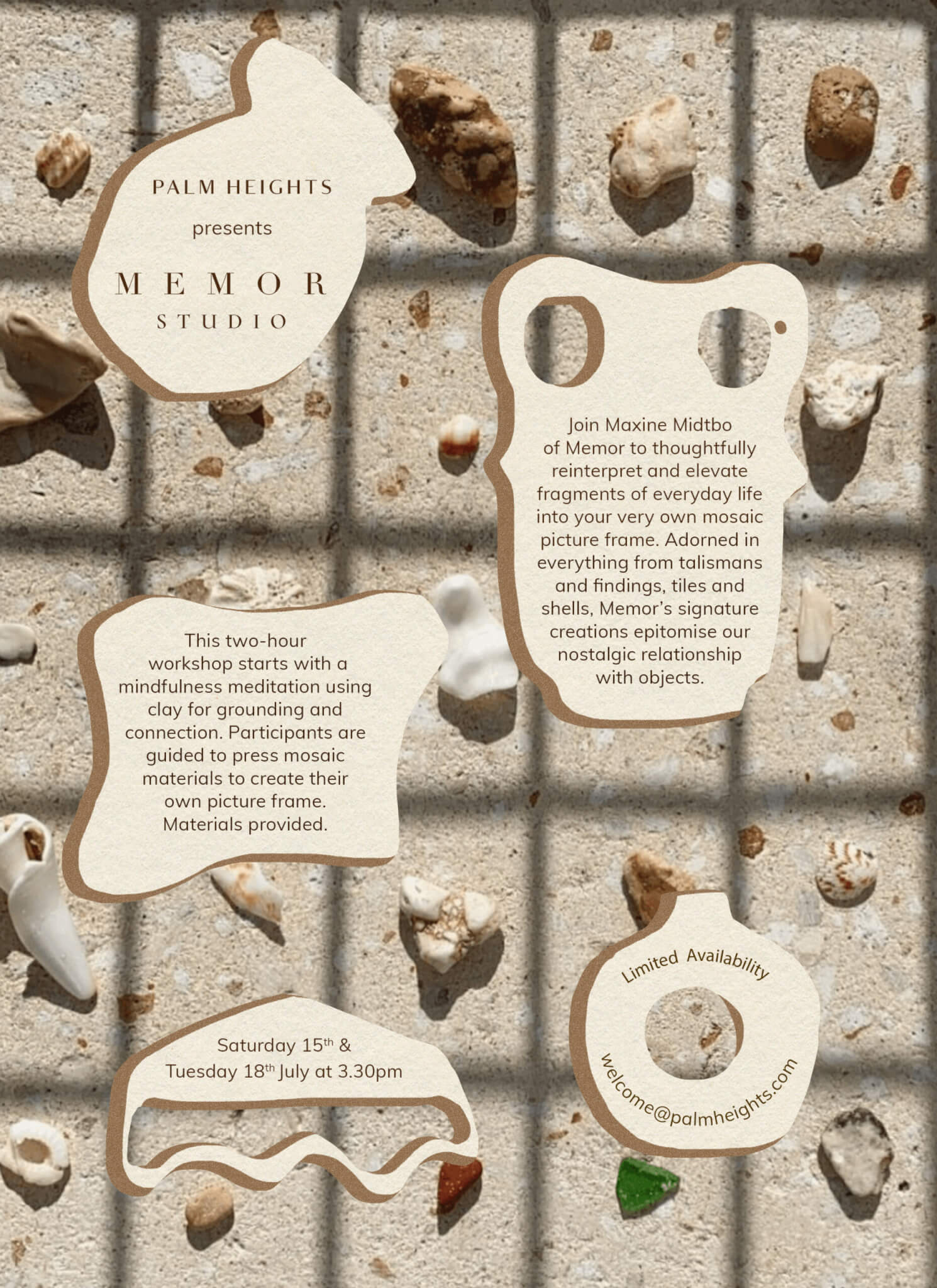 RSVP: welcome@palmheights.com