Sunday Brunch 11:30am – 3pm
Join us for a special 4th of July brunch. Enjoy the best of bbq, smash burgers, guac and holiday favourites at Tillies this Sunday, 4th of July.
Sunday Dinner & Fireworks 5pm – 10pm
Join us on Sunday evening at Tillies for a 4th of July fireworks display including 4th of July dinner specials.
Monday Breakfast 8am & Lunch 11:30am till 3pm
Join on us on bank holiday Monday 5th July for breakfast on Grand Cayman's most beautiful setting featuring live stations with omelettes & smoothies as well as your usual breakfast favourites or for lunch for the perfect grill out.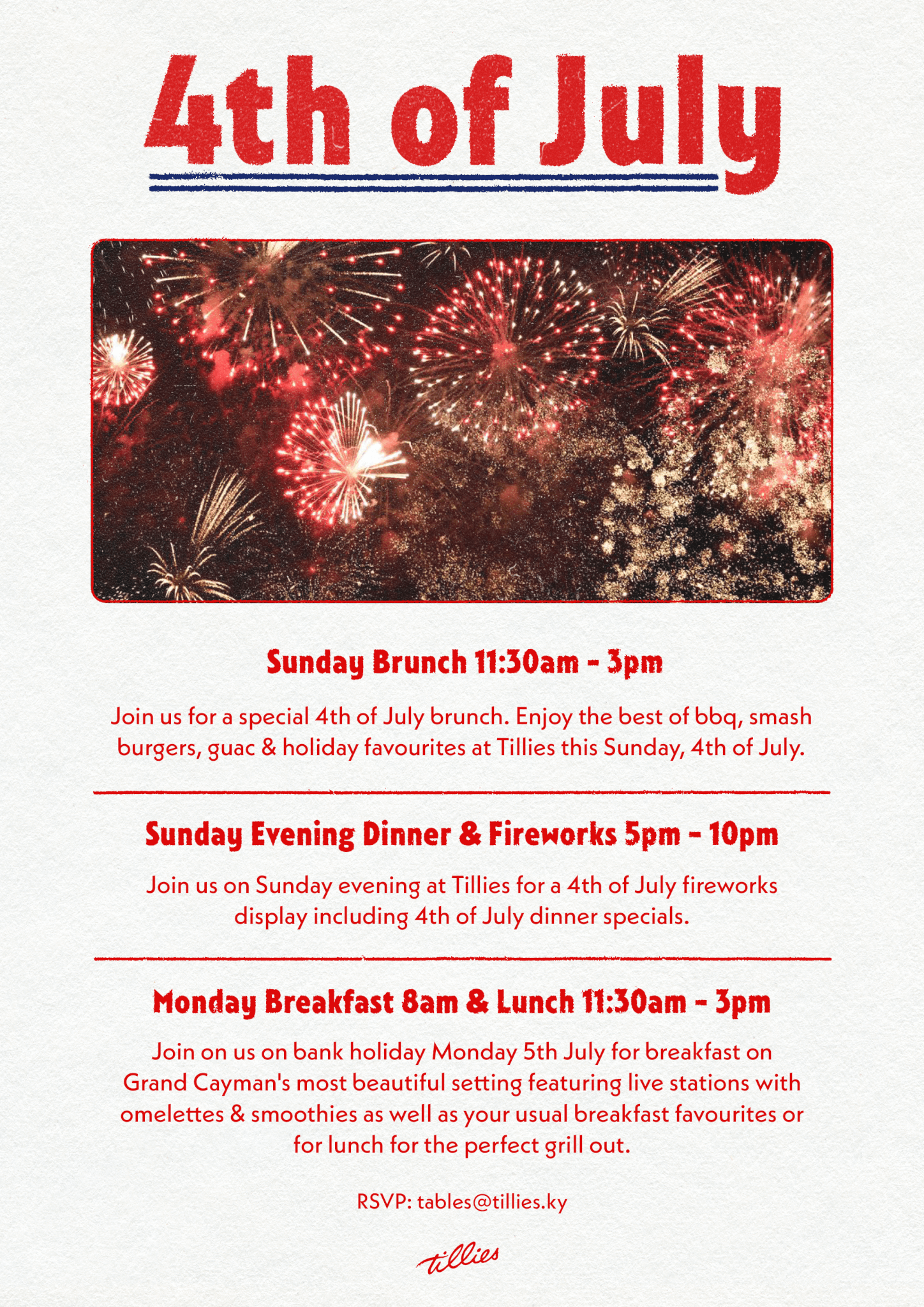 RSVP: tables@tillies.ky