Energetic combos, heavy hill sprints and killer playlists. Ride blends high-intensity cardio, muscular strength training and choreography. Lose yourself this June in our fast-paced, seriously sweaty flagship workout.
 Every Tuesday at 6:30pm on our Wellness Roof Top
 Every Wednesday at 6:15am on our Wellness Roof Top
Saturday 26th June at 8:30am on the Wellness Roof Top, followed by a healthy breakfast at Tillies, 40kyd.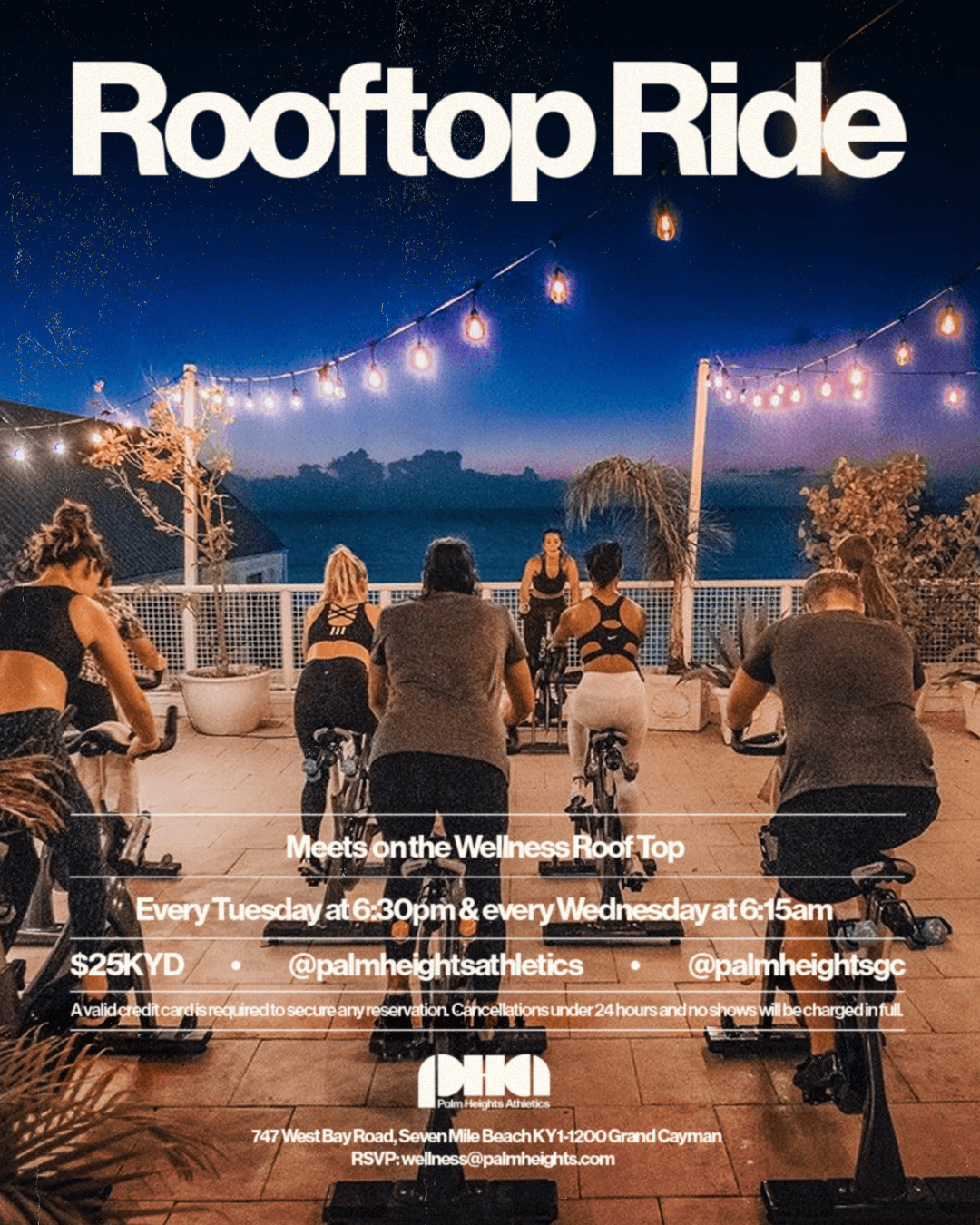 Price: $25 KYD
For more information and to reserve your spot, email: wellness@palmheights.com