HIIT workouts provide improved athletic capacity and conditions as well as improved Glucose metabolism. Join us this April for a great workout. 
HIIT is quick and anything but boring, as its exacting work-to-rest ratios make it arguably the most time-efficient way to exercise and burn calories.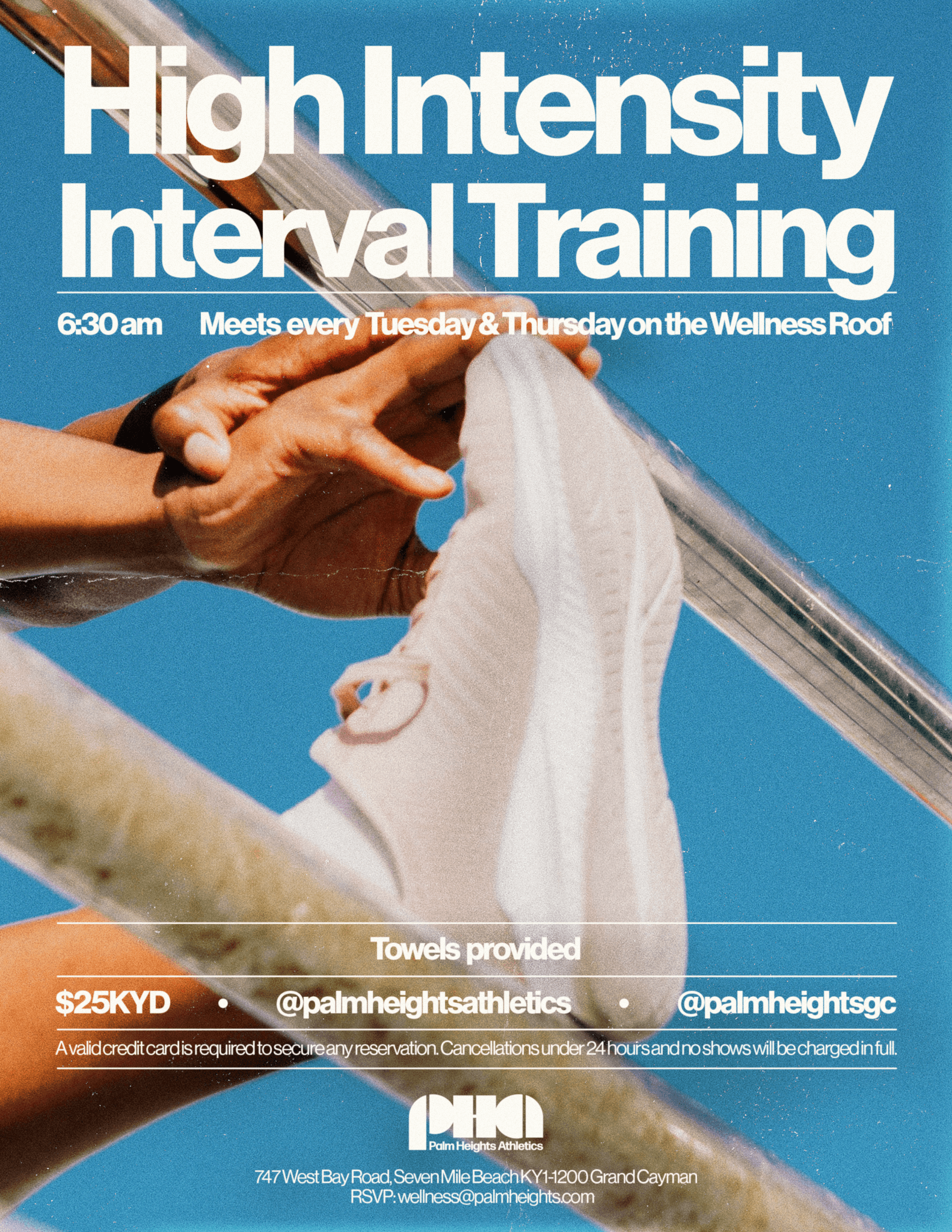 First Class on Friday 2nd April at 6am.
Every Tuesday & Thursday in April. Limited space available.

For more information and to reserve your spot, email: wellness@palmheights.com