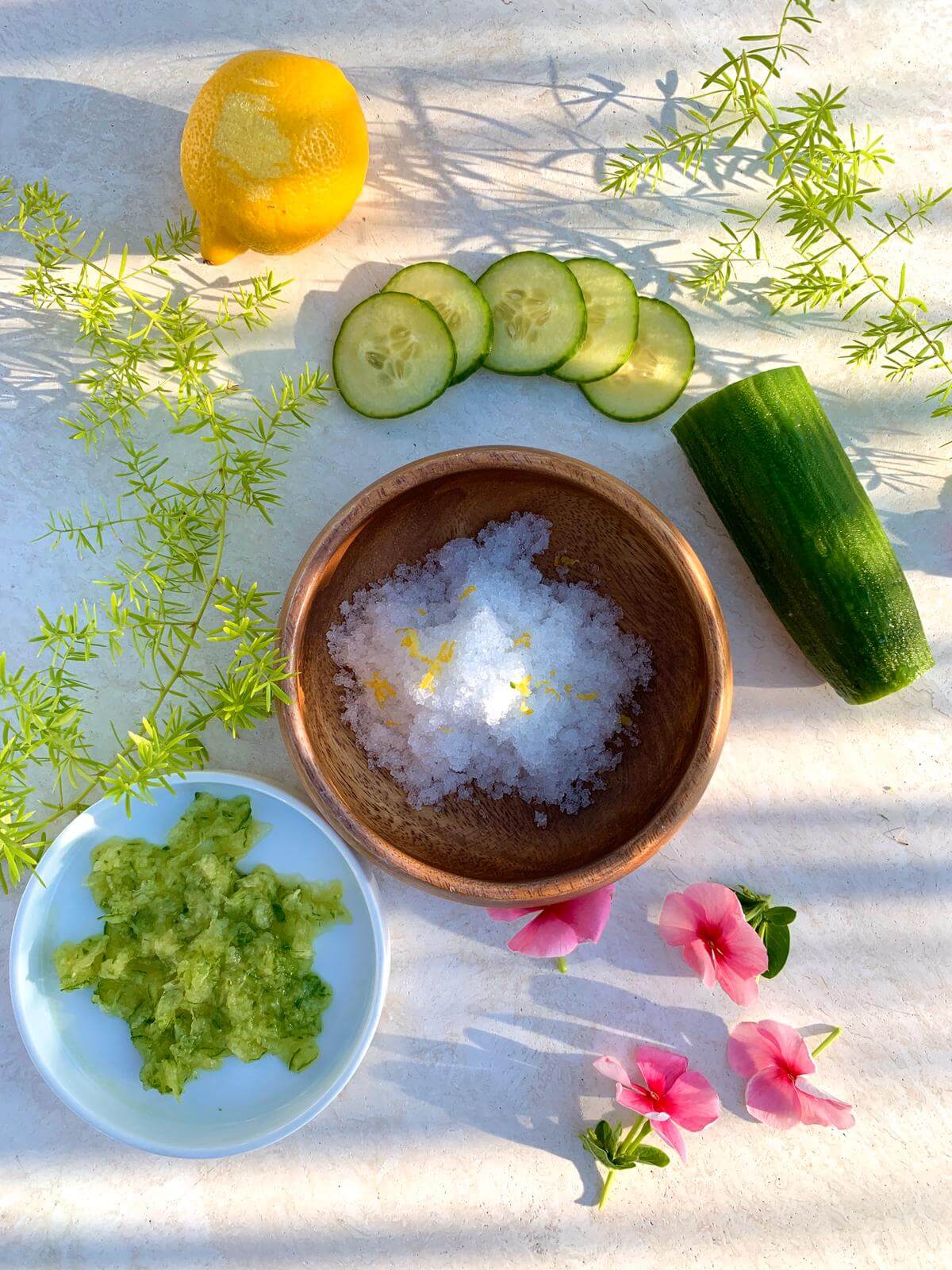 We called on our health conscious guides for some skin tips during our time at home. They came back with two new recipes that will make you and your skin feel like you made a trip to the spa!
We couldn't help but share them with you and we hope you enjoy them as much as we did. If you give them a try, send a note to wellness@palmheights.com letting us know what you think!

An Easy At Home Facial Steam
Steams prepare the skin for moisturisers, serums, and cleansers. A good steam is an essential part of any facial treatment.
This is why we created one that is very easy to do right at home. All you need are a few tea bags and some citrus peels!
You will need
Boiling water (about 4 cups)

A medium or large sized bowl

A large washcloth or bath towel
Ingredients
3-4 tea bags- try a combination of green tea and chamomile
The peel of one lemon, orange, or grapefruit split into strips about 1 inch wide
Optional
Essential oils- try lavender to calm or tea tree oil to unclog pores
Instructions
Cleanse face with natural exfoliant (see recipe for our gentle facial exfoliant)
Rinse skin with lukewarm water and pat dry
Fill up bowl about 3/4 full with boiling water
Tear open each tea bag and place herbs directly in the water
Add citrus and oils if using
Make sure any hair is tied back or pulled away from your face
Place towel over your head to form a tent
Slowly place your face above the bowl, about 8 inches
Steam for at least 10 minutes
For more steam lean into the bowl, for less heat, lean away
When finished, gently pat any excess moisture into the skin
Follow up with your favourite cleanser (if you are double cleansing) or your preferred face mask, serum, and moisturiser.

Gentle Detox Face Scrub
A scrub that gently cleanses and soothes our most sensitive skin. It's effective ingredients heal, protect the skin, and reduce inflammation.
Ingredients
1/4 cup fine sea salt

Zest of 1 lemon

1 tbsp mashed cucumber

4 tbsp oil – sunflower, olive oil, or coconut oil for very dry skin
Optional
1 tbsp fresh aloe or aloe vera gel
Instructions
Mix all the wet ingredients and dry ingredients separately. Combine together.

This scrub works best on damp skin. Can be washed off after 1 minute or left on for 10 minutes as a face mask

Use it twice per week for best results