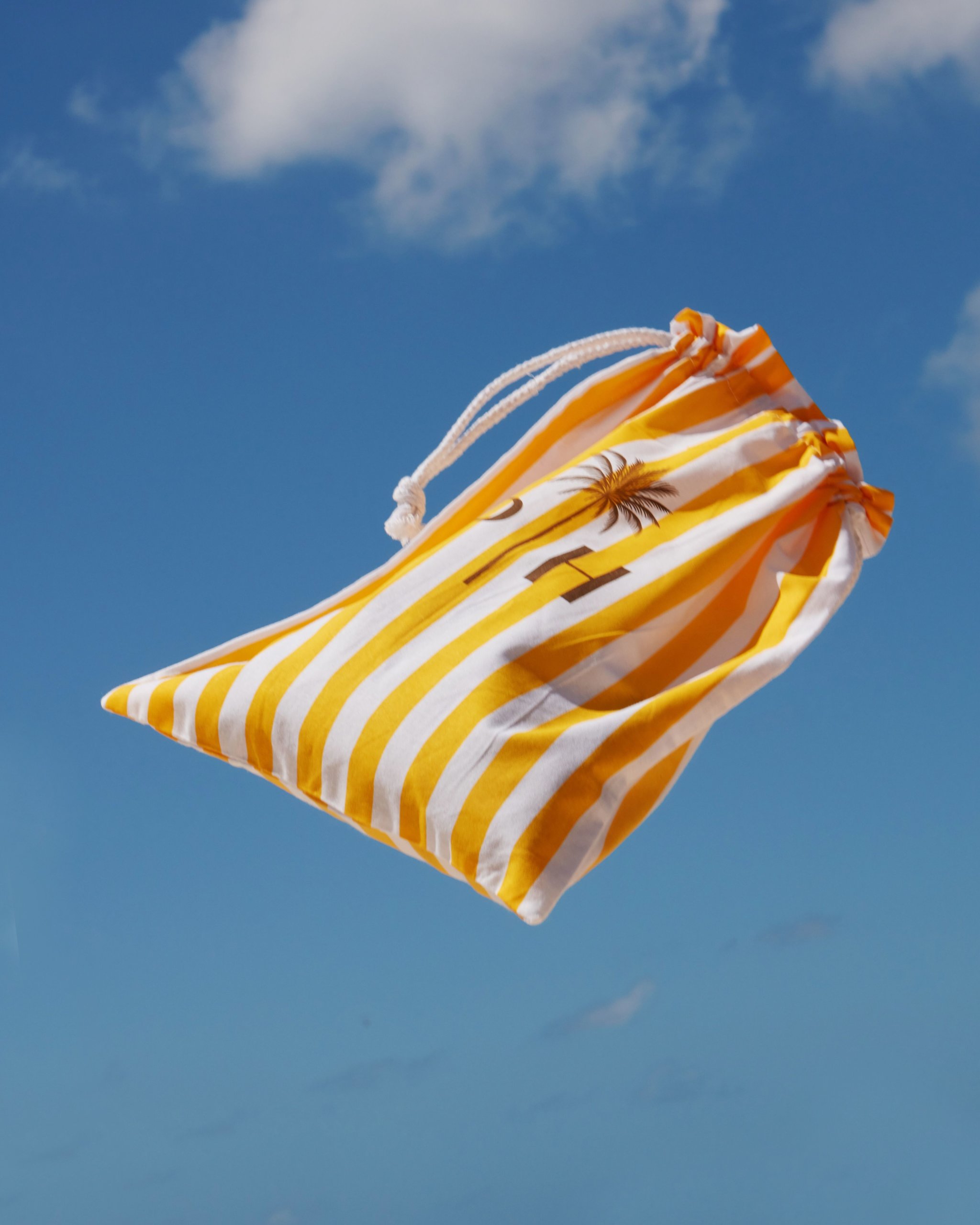 Palm Heights is excited to share their line of merch with our guests and friends of the hotel. A new site is coming soon that will allow easy purchase and viewing of the pieces. This will also include upcoming collaborations.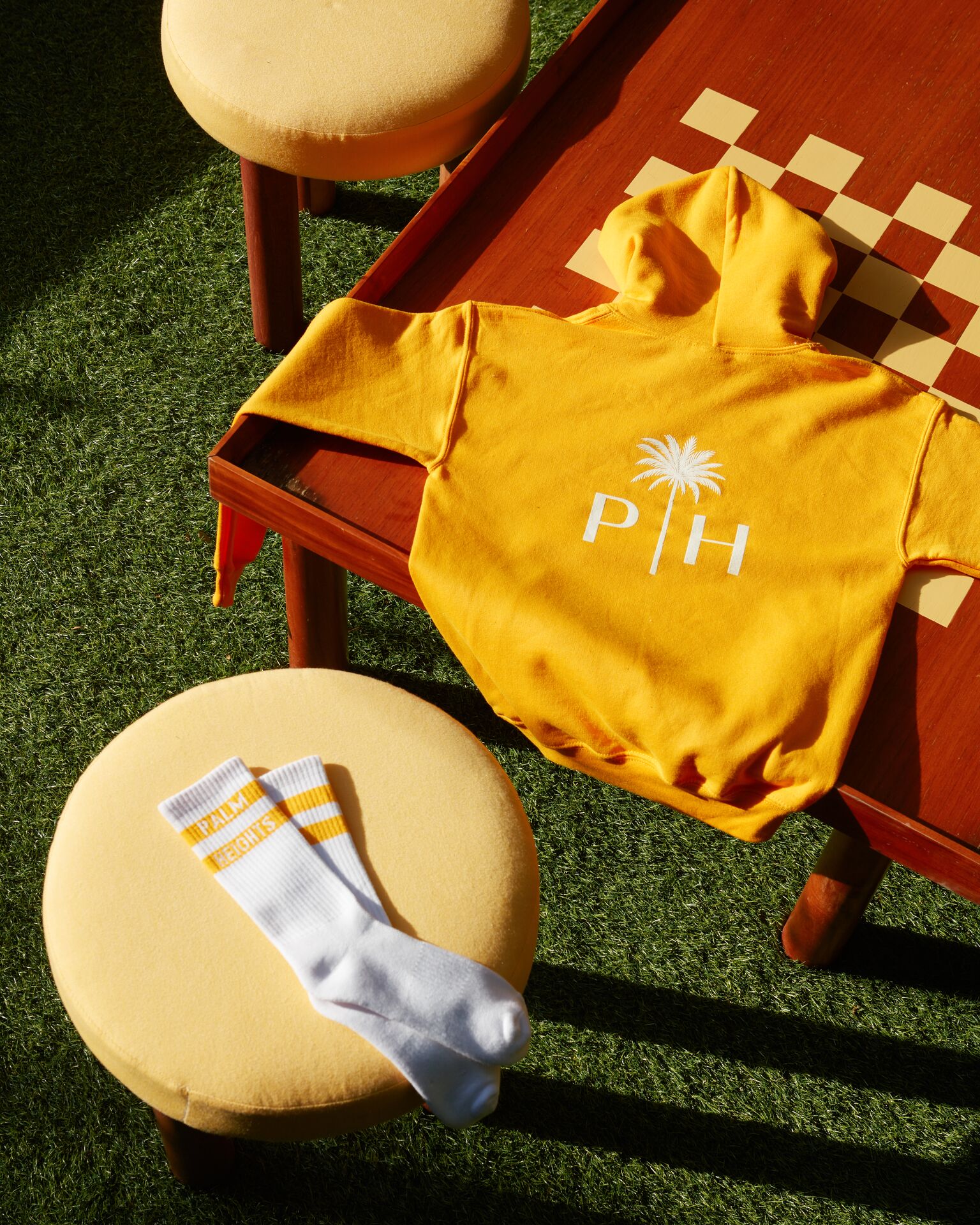 Here is a peek of some of our favorite pieces.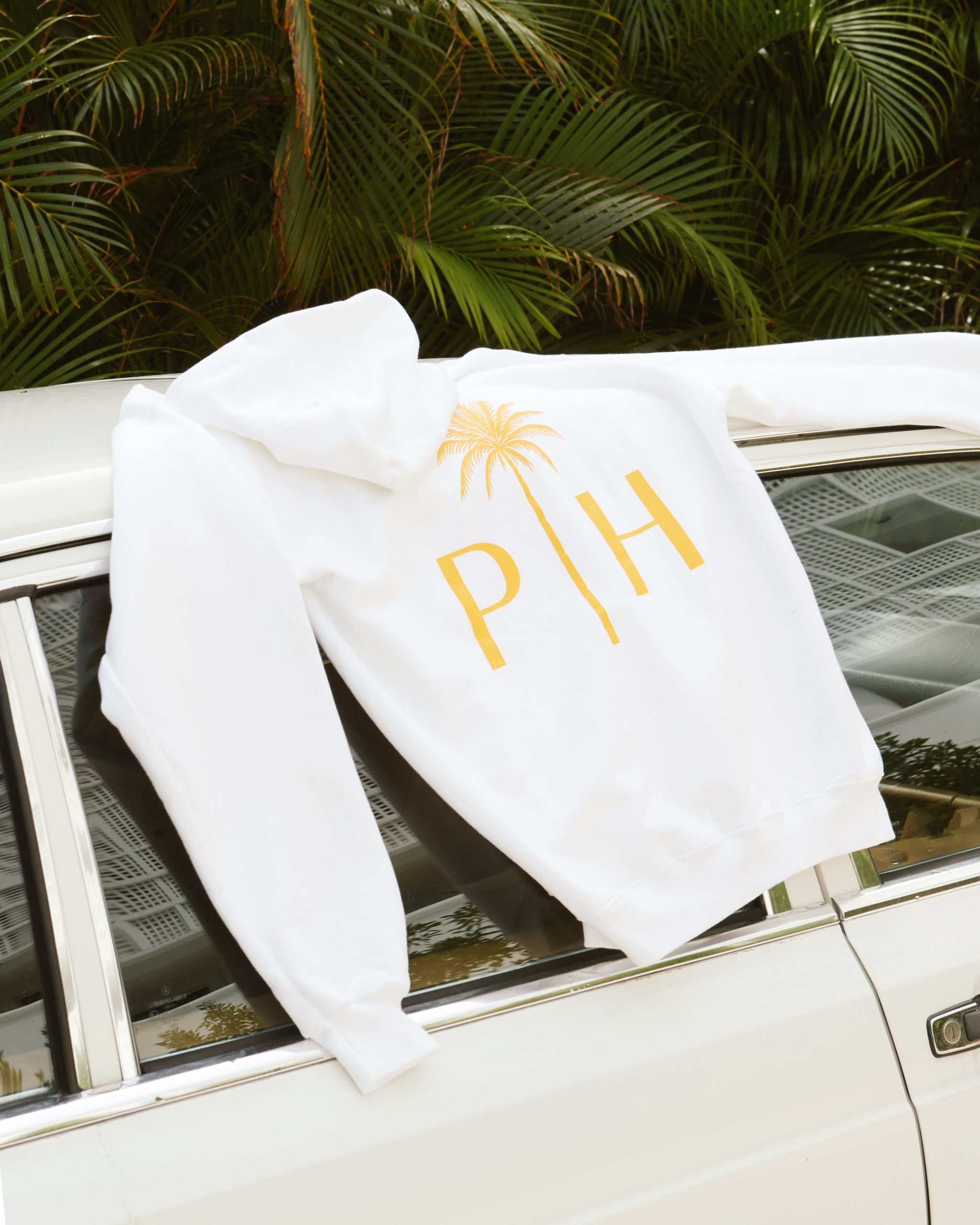 Pieces will include baseball hats, hoodies, slides, tote bags, robes and more.