NEW YEAR'S EVE AT PALM HEIGHTS AND TILLIES!
Join us for the most iconic and luxe night on Seven Mile Beach as Palm Heights and Tillies ring in the new year.
Contact Tables@Tillies.Ky for more information and to reserve for what will be the most talked about party on Grand Cayman.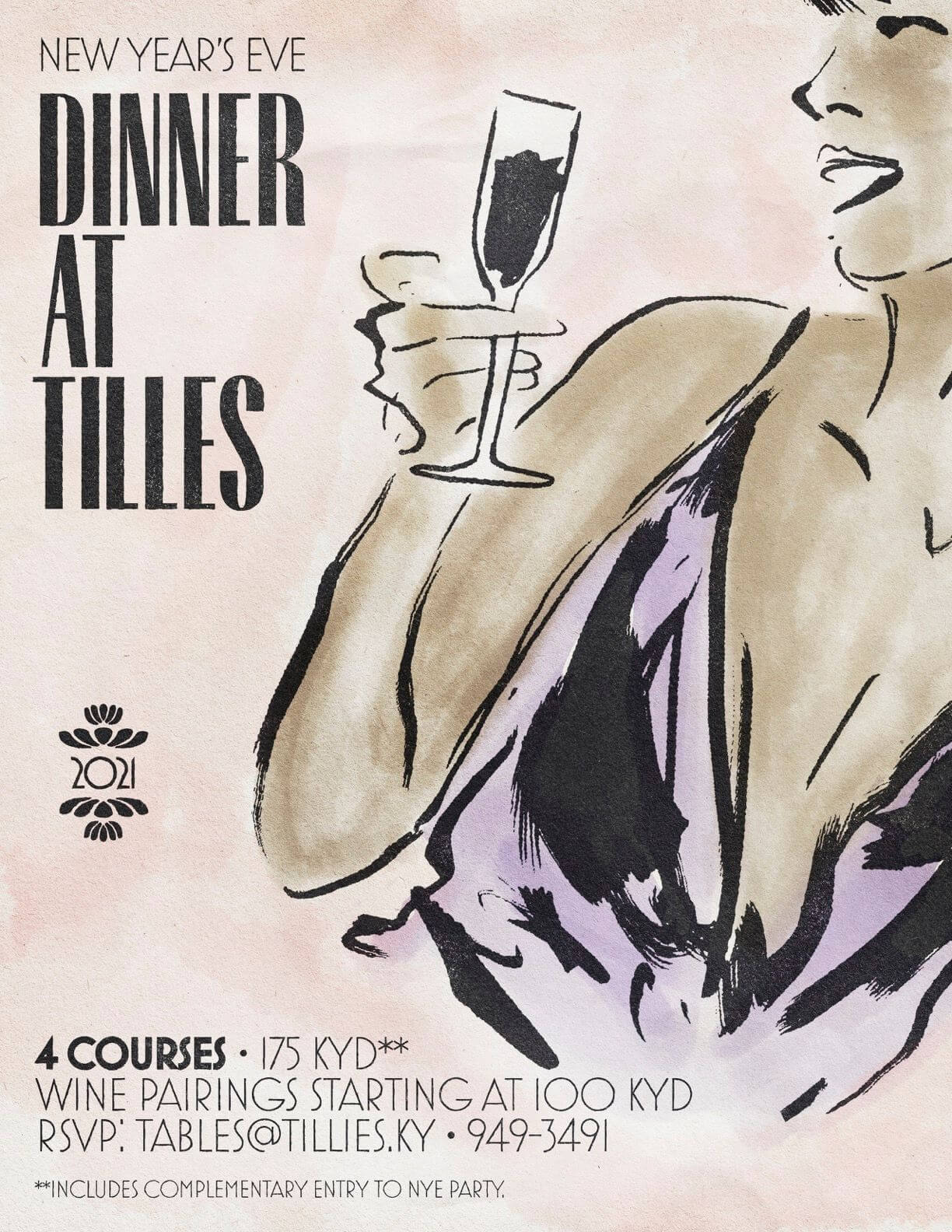 Chef Jake Brodsky will present the most beautiful four course meal, with two seating options: 6pm to 9pm or 9pm until midnight.
Dinner starts at $175 KYD or $275 KYD with wine pairings.
After dinner, join the party throughout Palm Heights Beach and Pool as we countdown with a fireworks show.
General admission is $50 KYD (entrance fees are waived for guests who have joined us for dinner).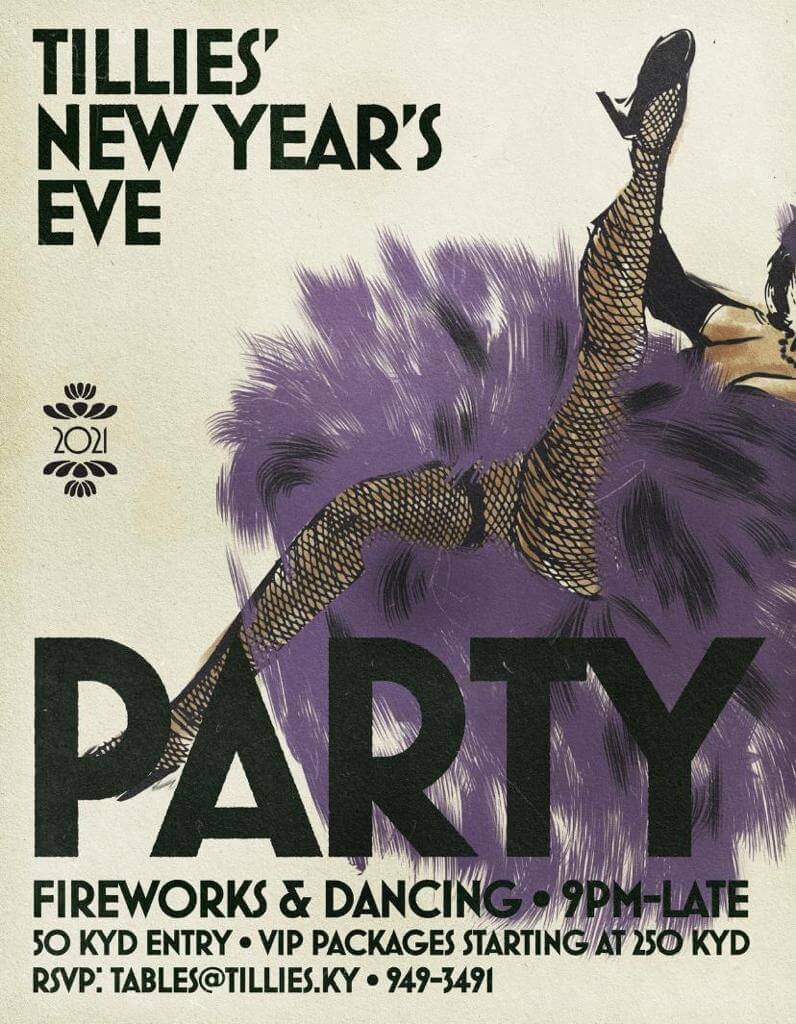 VIP package starts at $250 KYD per person as credit for spend.
Upgrades and amenities available upon request.
Celebrate a new beginning with loved ones for the truly, most memorable night of the year.
RSVP: Tables@tillies.ky