Tillies is proud to present the second of our cultural line ups, the return of celebrating the great continent of Africa with Cape of Good Hope. This week we celebrate the great nations of southern Africa, from Mozambique to Namibia, South Africa to Zambia. It is with great honor and privilege to share our stage with the communities, from near and far, that make this great island.
Wednesday 27th January 2021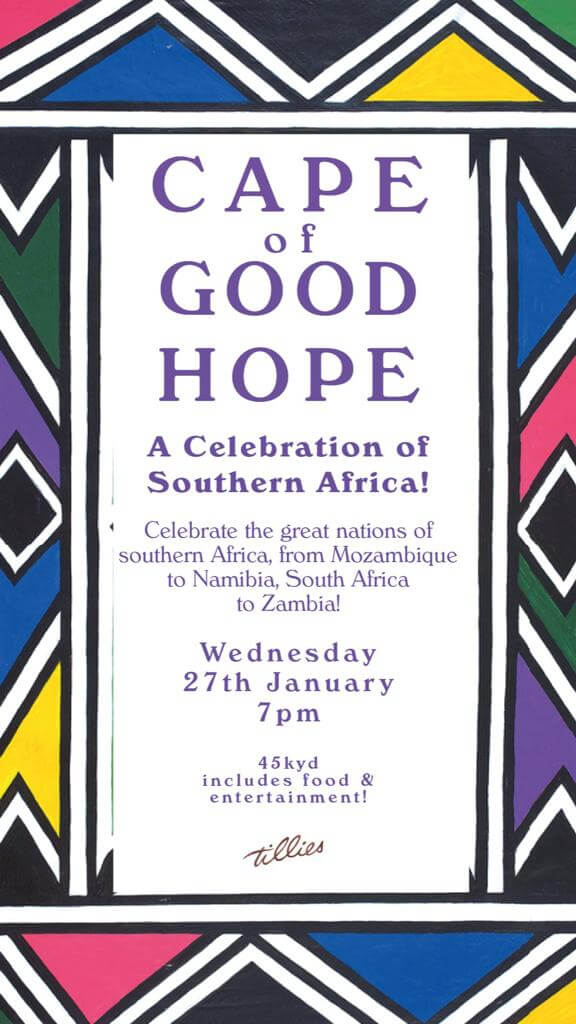 Come join us as we take part in great food, display, and music, a voyage without leaving Seven Mile Beach.
For reservations and inquiries, email us at tables@tillies.ky.
Phone +1-345-949-3491