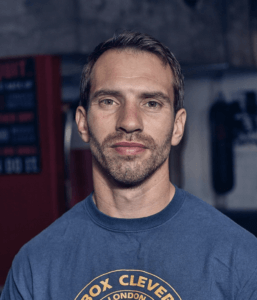 Boxing has been noted for its ability to improve cardiovascular health, strengthen bones and joints as well as improve confidence and self-defence skills. Perfect for solo travellers or those celebrating wellness together. 
PHA focus on celebrating human movement as a collective social activity. Pete also celebrates this in his class ethos: 'The classes are not like any other classes they are designed to be fun and energising training sessions that are extremely interactive, we will work in partners and sometimes in groups, to foster a great sense of belonging'. 
The classes are designed for all levels from beginners to more advanced boxers. Pete takes the time to break down the moves for those new to boxing, focusing on form and correcting moves so that they can understand the sport.
21st – 27th August 2023
Room types available:
One-bedroom Oceanview suite:
One-bedroom Oceanfacing Deluxe suite
Two-bedroom Oceanview suite
Two-bedroom Oceanfacing Penthouse suite
Two-bedroom Beachfront Terrace suite
Terms and Conditions
Guarantee Policy: The full rate including tax and service charge is required at the time of booking to guarantee the reservation.
Cancel Policy: All reservations must be cancelled by 6PM (EST), 14 days prior to arrival, to avoid full fees penalty.